Product Description
Lifepo4 batteries outperform lead acid batteries in many ways. They are lighter, smaller but deliver durable and stronger power. Have you ever thought of switching from traditional batteries to new technology lifepo4? Cyclen offer full series lifepo4 batteries for your deep cycle applications. Here are specificationS of our lifepo4 12v 60ah module.
60Ah

12.8V

14.4±0.2V

Terminal Discharge Voltage

9.2-11.2V

Continuous Charge Current

12A

Continuous Discharge Current

12A

Max Continuous Charge Current

30A

Max Continuous Discharge Current

30A

>13.1V

>2000 time (80% DOD @0.2C)

≤ 7.2 KG

Charge, 0℃ ~ 45℃

Discharge, -10℃ ~ 60℃

-20 ~ 45℃  ( ≤one month )

-20 ~ 35℃  ( ≤ three month)

-20 ~ 25℃  ( ≤ one year )

25℃ ( >one year )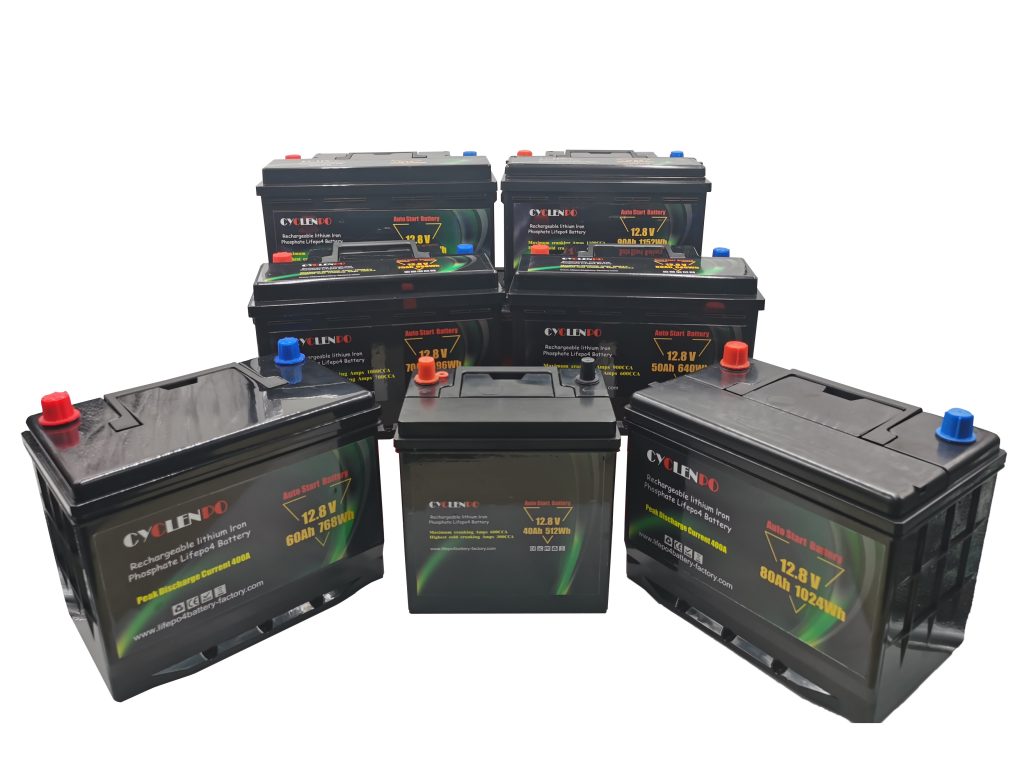 Features of 12v 60ah starter battery
1. 1/3 Lighter in weight
2. Use a grade lfp cells. More than 3000 cycle times.
3. Support battery in parallel and series
4. Maintenance free. 3% Low self discharge rate.
5. Safer performance. Our batteries have passed different safety tests.
6. Ideal drop-in lead aicd replacement
Bms functions of 12v 60ah starter battery
1.Over charged protection
2.Over discharged protection
3.Thermal protection
4.Over load protection
5.Over current protection
Lifepo4 VS Lead Acid/Gel/AGM?
LiFePO4
Lead Acid/Gel/AGM
Weight
50% lighter
Heavier
Size
Compact
Bigger
Cycle life
3000 -5000 times
300- 500 times
DOD
80%-100%
50%
Charge rate
Fast (0.3C-1C)
Slow(0.2C).
Lower temperature performance
70% discharge capacity
45% discharge capacity
Installation
No restriction
Invert position not allowed
Environmental impact
Green no toxic material
Heavy metal
Our LiFePO4 battery series can be Plug In replacement of SLA batteries.
Applications of lithium iron phosphate 12v 60ah battery
Solar system, wheelchair,
golfcarts,  motorcycles,
scooter, lightings,  security products,
home appliance, industrial equipment etc..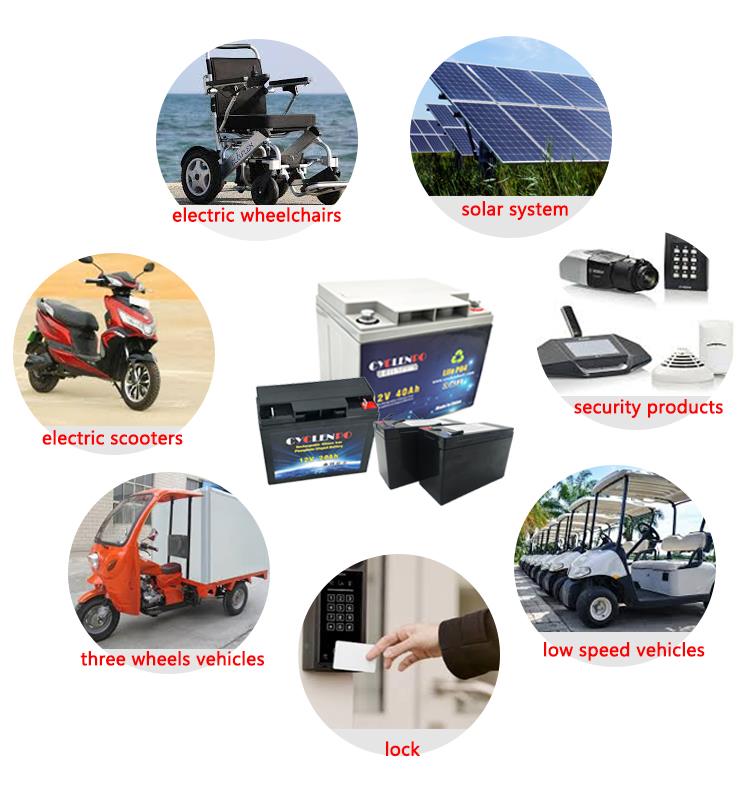 Our Services
Besides the standard 12V 24V 36V 48V modules for you to choose, Cyclen can customize other battery specifications as you require.
1. Dimension , shape, case (abs/Iron)
2. Terminal (M8,M6, Anderson , Stud)
3. BMS:Discharge current and charge current etc
4. LCD screen/bluetooth app/Can bus
5. Logo, package etc
Factory Production
We conduct strict production precedures to make sure of the safety and superior performance of each lifepo4 battery, guaranteeing only defect-free products are delivered.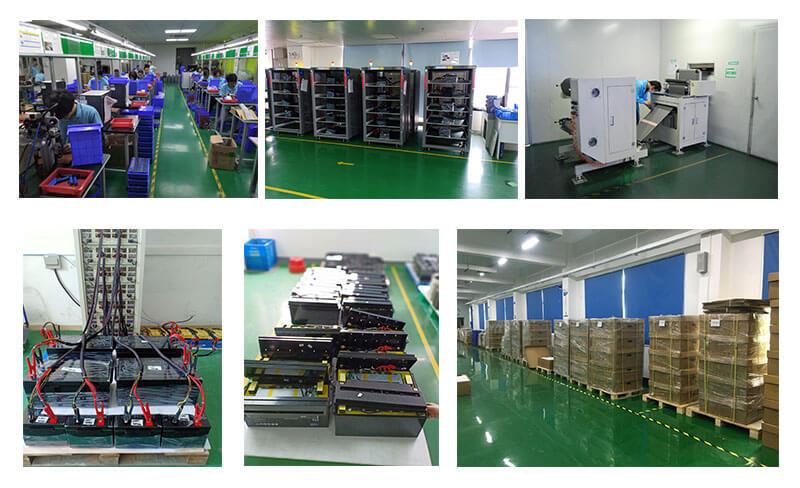 Battery Test.
Our battery packs and cells have passed different test: short circuit, drop test, over charge test and extrusion test. No explosion. No fire, no smoke, no leak.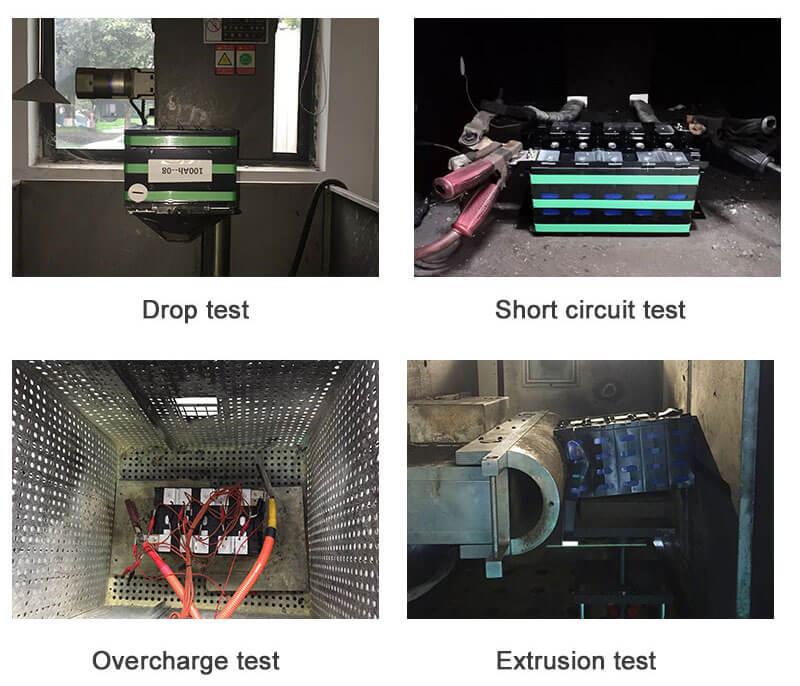 Our Certifications
We obtained a list of certifications including ISO9001, SGS,
Productions carry UN38.3, CE, ROHS, FCC and series of MSDS certifications.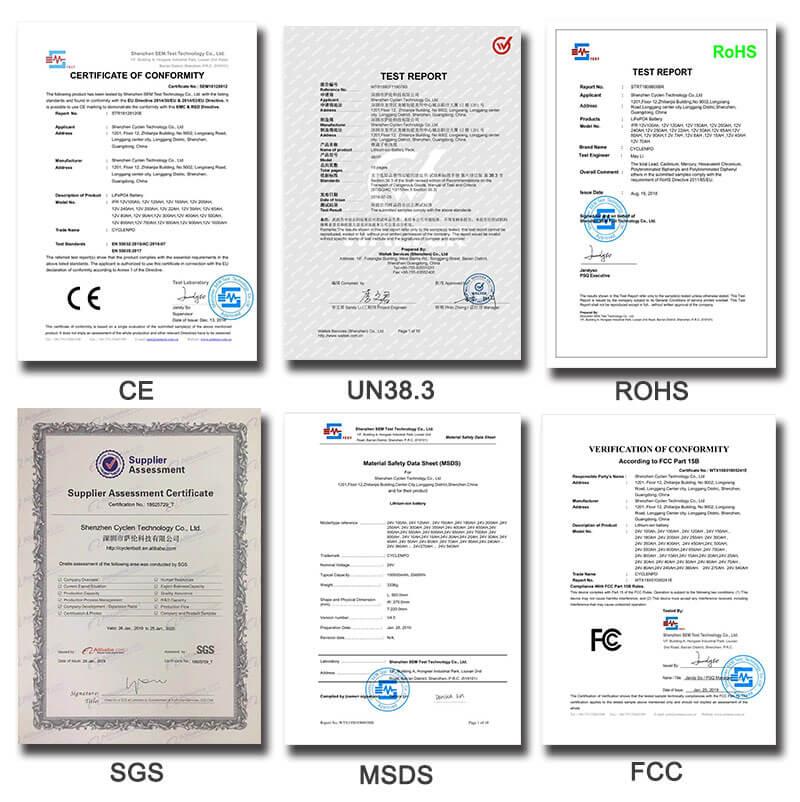 With Our Customers
We have exported our battery packs worldwide for years, and have gained customers' recognization.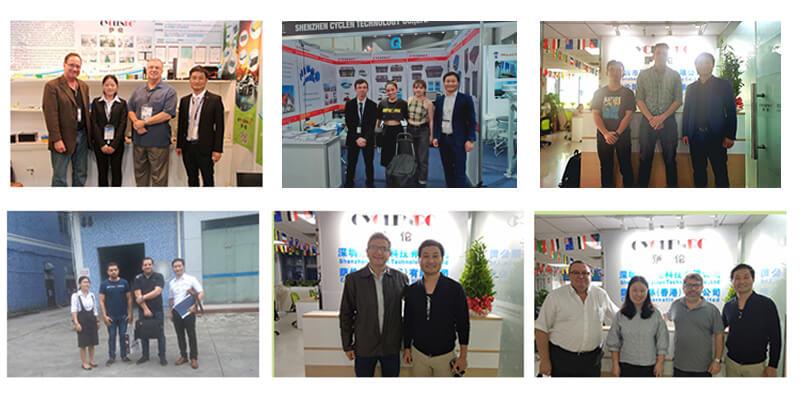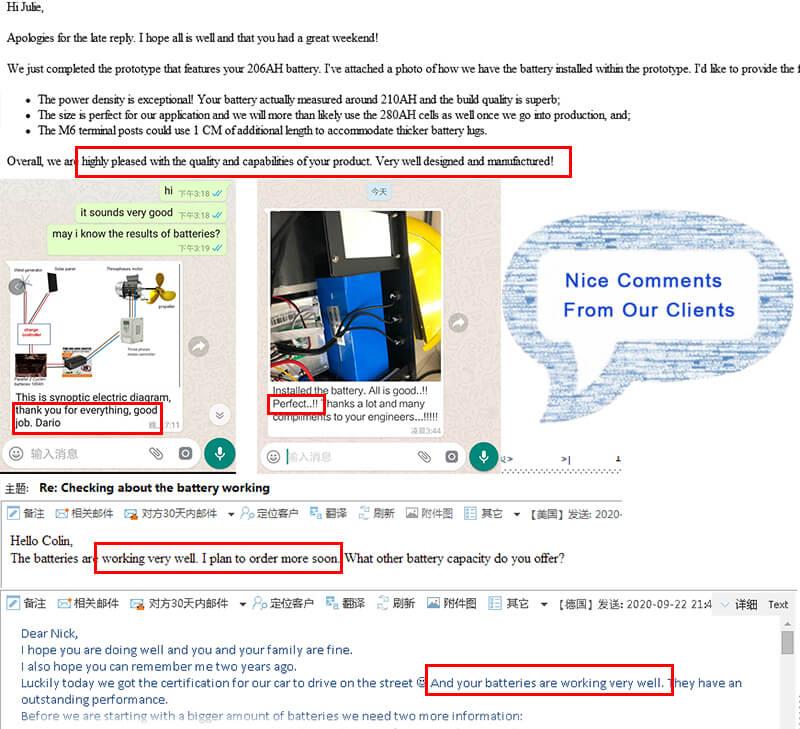 FAQ
1. Where can I get the price of  lifepo4 12v 60ah starter battery ?
The price depends on your quantities and your requirements.If you are interested in our products, Please click "Inquire Now" above to get our product catalog and price list. We will offer you the best quote in 24 hours after we get the product specifications such as voltage capacity application etc.
2. What are the payment methods?
We support TT, paypal, credit card etc.
3. What's the lead time?
It depends on your order quantity.Normally 1-2 days if we have samples in stock, 5-10 days for newly produced samples. 15-20 days for big order.
4. What shipping methods can I choose, how about the shipping time?
Our sales will help you choose the most cost-effective shipping methods.
By Express (3-10 working days), suitable for urgent time or small quantity.
By Sea (15-30 days), it suitable for mass production.
By Air (4-7 days), from airport to airport.
5. What is the package? Is that safe?
We pack the battery in safe and standard way.One battery in one carton box, and filled with EPE foam on the top and at the bottom. For heavier battery packs, we adopt wooden case. We will send you the battery photo before shipping and the shipping agent we work with are reliable and professional.
6. What's the warranty? How can I get support after I purchase the battery?
Different warranty for different models. Usually 3-5 years for higher capacity packs.
1-2 years for smaller battery models. During warranty time, we can send you new ones if your battery fail to work due to its own quality problem. You can contact us about any battery problems via email, skype, whatsapp and wechat. Our sales and engineers will help you work it out.