5KWH Solar Powerwall 51.2V 100Ah Lifepo4 Battery Storage Pack
Lithium solar powerwall series is an excellent and environment-friendly energy backup product for residential use. They adopt the latest lifepo4 material and bms technology, which will provide the safest and durable home energy storage performance.These powerwalls have two working modes to fit daily energy needs and support RS485&RS232 port communications.
Standard discharge after Standard charge

Discharge Cut-off Voltage

Internal resistance measured at AC 1KHZ after 50% charge

Standard discharge current 

Max Continuous Charge Current

Max Continuous Discharge Current

100A when 0ºC>T≥-10ºC
50A when -10ºC>T≥-20ºC

 

Operation Temperature Range

60±25%R.H.
Bare Cell

Storage Temperature Range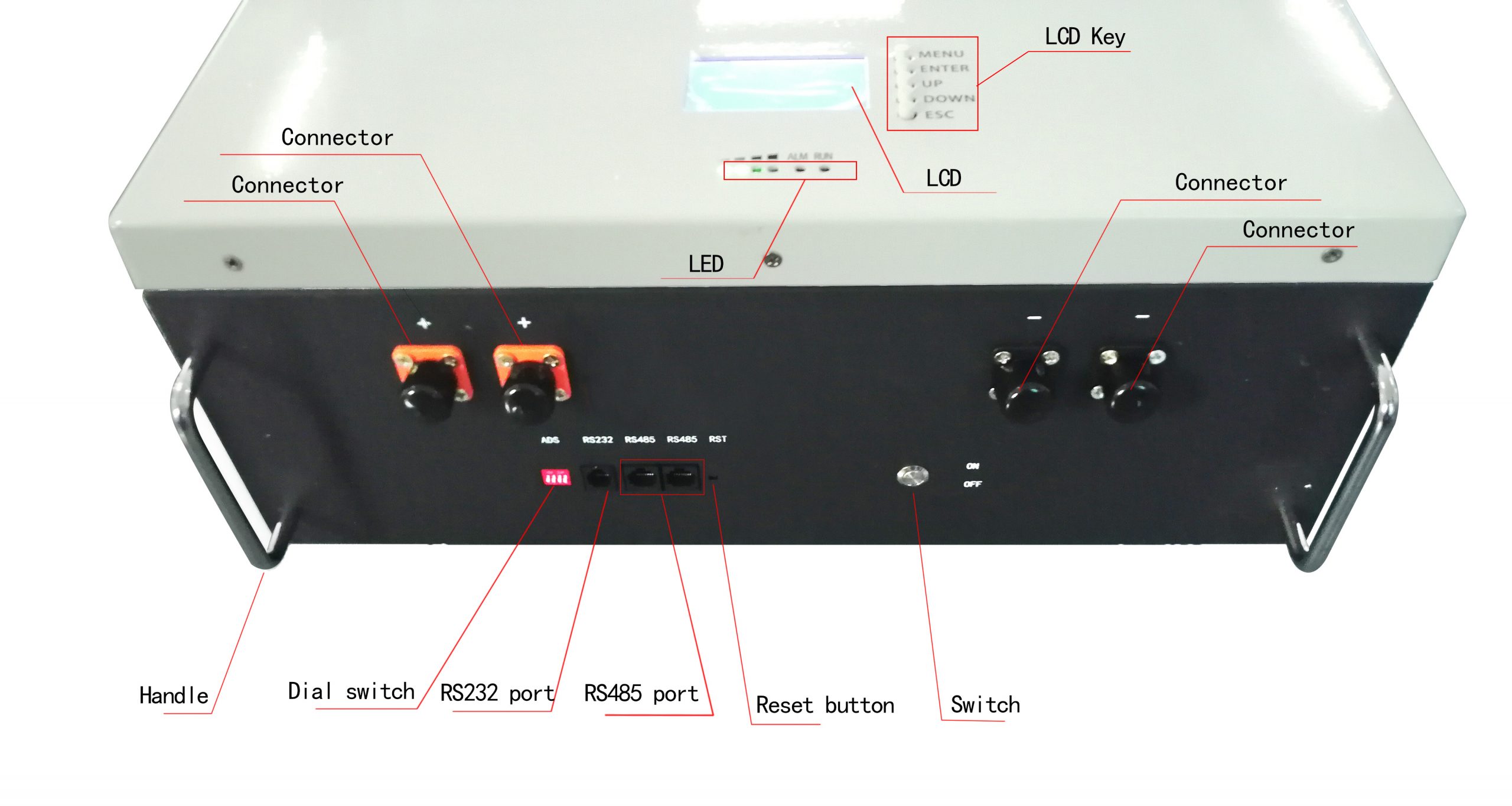 Why Powerwall?
1. All kinds of new energy power is acceptable, and making full use of clean energy. The output power of solar energy and wind energy can be effectively smoothed. The impact to the power grid and users, which is consulted by intermittency of new energy can be effectively overcome.
2.Providing uninterrupted power to users. Can satisfy the requirement of users under the extreme environment, such like the power failure caused by earthquake and flood.
3.Saving electricity for users by peak-shift. Under the price of peak valley, if the power consumption is big in the rash hour, this system can help to save expenditure by storing electricity during the electricity troughs, and using in the peak time.
PV Solar Priority Mode
In this mode, the power supply to the load is fed by the solar panel input. The amount of electricity generated by the solar cell is stored in the battery in addition to the user load. When the amount of electricity generated by solar does not meet the user load, the amount of electricity stored in the battery is replenished to the load.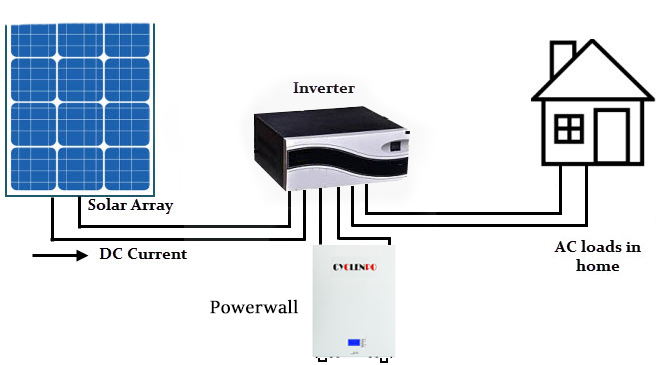 AC Priority Mode
In this mode, the power supply of the load is provided by the mains input. Solar power only charges the battery; When the battery power is seriously insufficient, the AC mains will start to charge the battery.When the AC mains is powered off or abnormal, the system will switch to the battery to supply power to the load.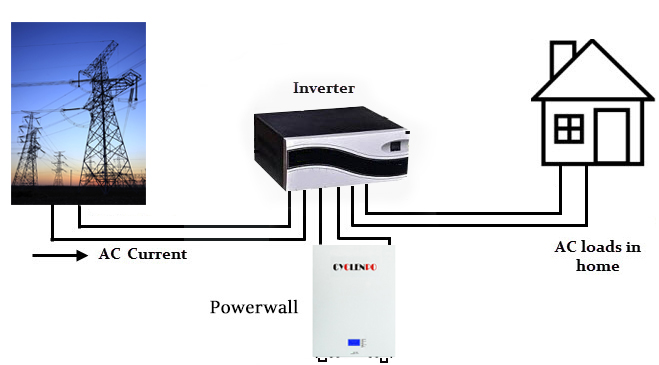 Powerwall Series
SERIES

Model

Weight

Energy 

Dimension

Discharge Current (max)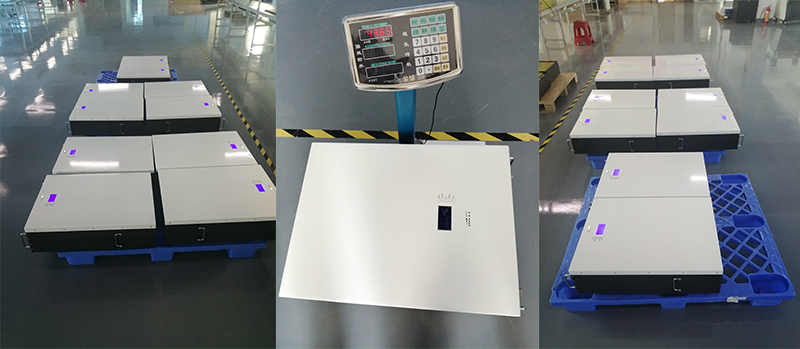 1.OEM&ODM manufacturer with various design and one-stop battery solution.
2.Reliable quality; Factory direct price; Complete production lines.
3.Timely and professional pre-sales service and after-sales service.
4.100% test before shipment; Solid package; Fast delivery and stable shipment.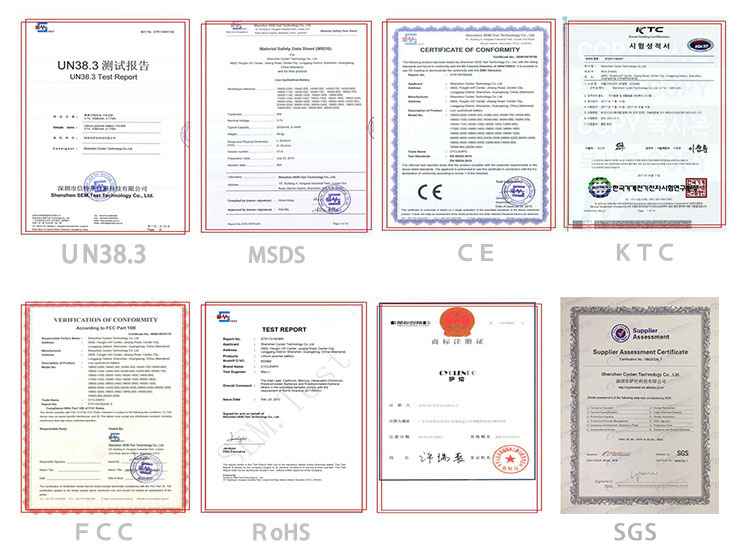 1.Where can I get the price of 5kwh solar powerwall ?
Welcome to contact the Online Services. If it's not our working time,
 please click "Send Inquiry" above or "Leave a Comment" below,
 We will offer you the best quote in 24 hours after we get the product specifications
 such as voltage capacity application etc.
2.How can you guarantee your quality?
Normally we will send you a sample to confirm everything first.
We will make the big order exactly the same as you request.
3.What about the lead time for mass production?
It depends on your order quantity.Normally 1-2days if we have sample in stock,
5-7days for newly produced samples.10-20 day for big order.
4.What shipping method can I choose? How about the shipping time?
By Express (3-7 working days), suitable for urgent time or small quantity.
By Sea (15-30 days), it suitable for mass production.
By Air (4-7 days), from airport to airport.