12v 110ah Deep Cycle Battery For UPS or Car
Specification 
NO.

Item

Specifications

1

Typical Capacity

110.0Ah            @ 0.2C Discharge

Minimum capacity

105.6Ah            @ 0.2C Discharge

2

Nominal voltage

12.8V

3

Standard Charge

CC/CV,0.2C5A,14.6V

4

Standard Discharge

CC,0.2C5A, 10.0V

5

End-of-charge  Voltage

14.6V±0.1V

6

End-of-charge Current

0.02C5A (At CV mode)

7

End-of-discharge Voltage

10.0V

8

Charging Time

8.0hours(standard charge)

9

Quick Charge Current

55A   (0.5C5rate)

10

Quick Discharge Current

110A   (1.0C5rate)

11

Max Discharge Current

220A  (2.0C5rate)

12

Initial Impedance

Max: 180mW

13

 Weight

Approx:15.50Kg

14

Operating temperature

Charging:  0℃~45℃

Discharging:-20℃~60℃

15

Storage temperature

-5℃~35℃

16

Storage Humidity

≤75% RH

17

Appearance

Without scratch, distortion, contamination and leakage

18

Standard environmental condition

Temperature              : 25±2℃

Humidity              :  45-75%RH

Atmospheric Pressure   : 86-106 KPA

19

Temperature Dependence of Discharge Capacity

@ 0.2C Discharge

25℃

-10℃

0℃

15℃

25℃

40℃

Relative Capacity

50%

80%

90%

100%

100%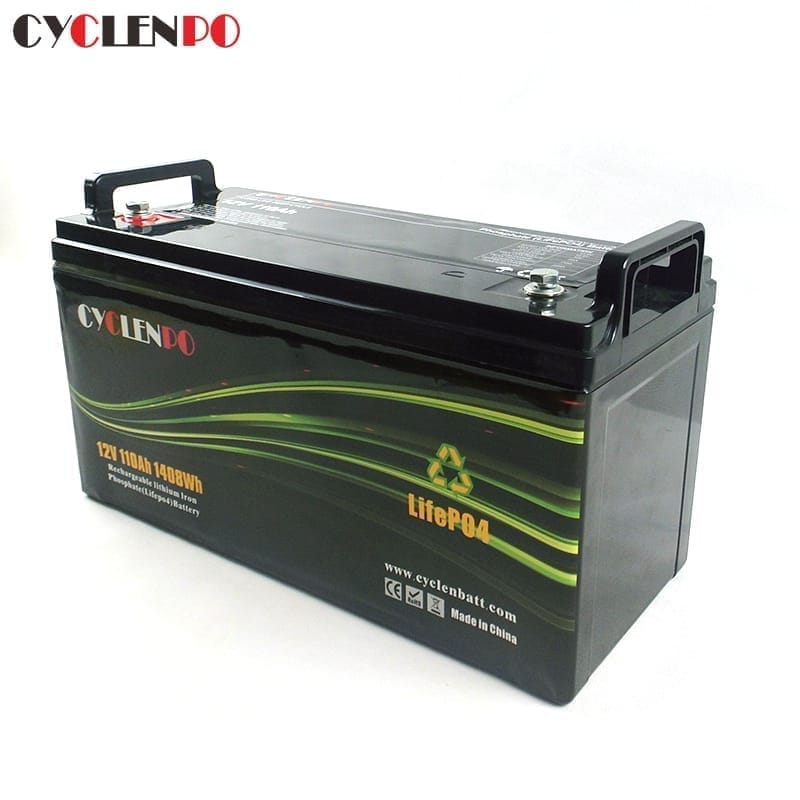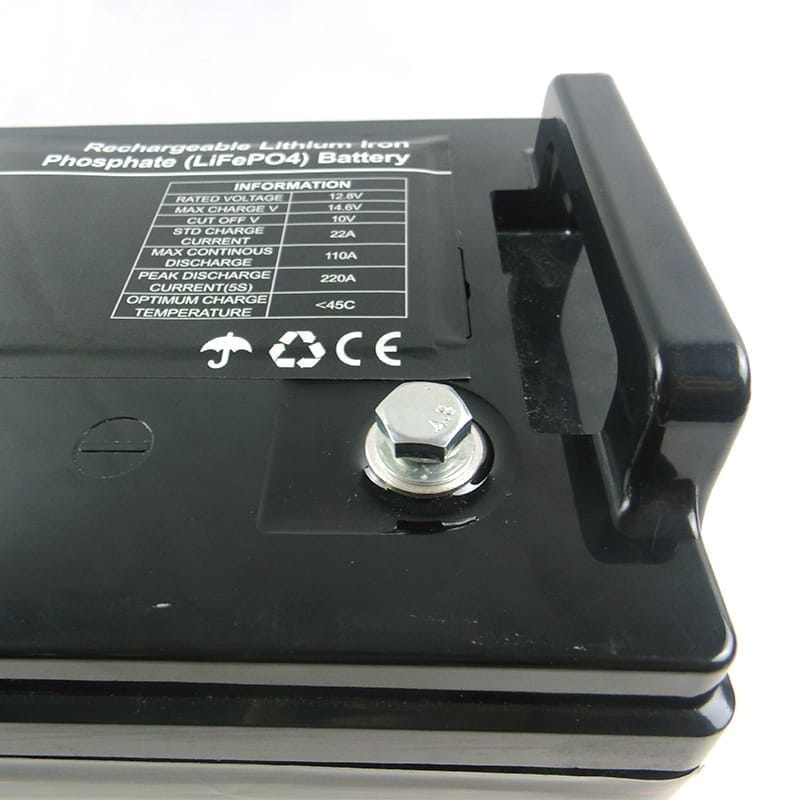 Features
 1. Built in BMS. Over charge,over discharge,short circuit,over current and over temperature.
 2. High efficiency output.Deliver current up to 320A.
 3. No memory effect.No need to discharge and recharge when charging
 4. Environmental friendly.No heavy metals.Pollution free.
 5. Long cycle life.2000 times at 100%DOD.3000 times at 80%DOD.
 
If you have other special requirements of the lifepo4 battery pack,welcome send messages to us and we will reply as soon as possible.
Applications
Widely used in RV, camping car, marine,boat,golf carts,sightseeing cars,solar backup,solar pv light, industrial equipment, and other deep cycle replacement.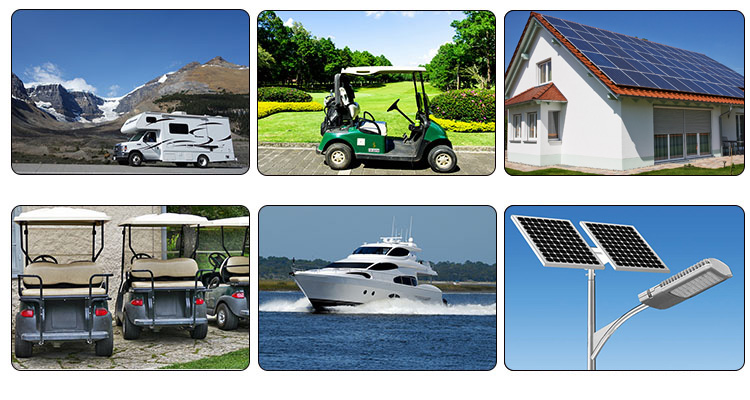 1.OEM&ODM manufacturer with various design and one-stop battery solution.
2.Reliable quality; Factory direct price; Complete production lines.
3.Timely and professional pre-sales service and after-sales service.
4.100% test before shipment; Solid package; Fast delivery and stable shipment.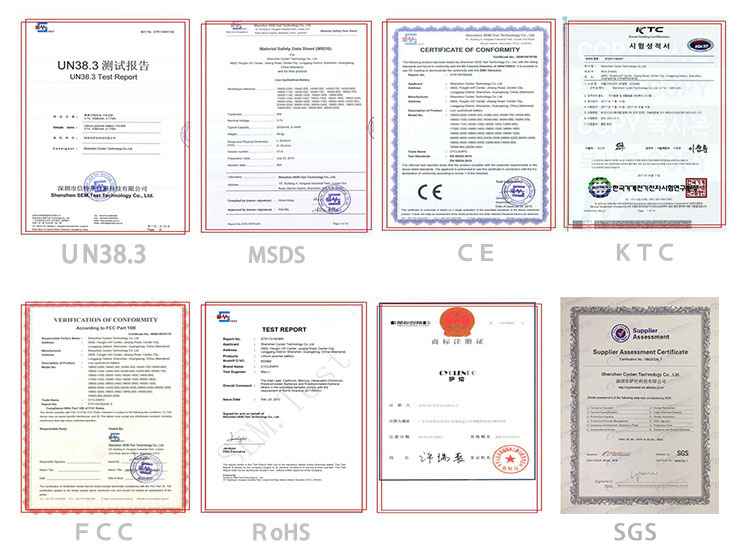 1.Where can I get the price of 12v 110ah deep cycle battery?
    Please click "Send Inquiry" above or "Leave a Comment" below
    We will offer you the best quote in 24 hours after we get the product specifications
    such as voltage capacity application etc.
2.How can you guarantee your quality?
   Normally we will send you a sample to confirm everything first.
   We will make the big order exactly the same as you request.
3.What about the lead time for mass production?
    It depends on your order quantity.Normally 1-2days if we have sample in stock,
    5-7days for newly produced samples.10-20 day for big order.
4.What shipping method can I choose? How about the shipping time?
    By Express (3-7 working days), suitable for urgent time or small quantity.
    By Sea (15-30 days), it suitable for mass production.
    By Air (4-7 days), from airport to airport.